A Scary-Scary Chronology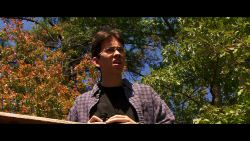 The Scarial Killer has escaped a maximum-security penitentiary and is on the loose near Home Owner's home. He takes up arms to defend himself, but is it enough?

Two months after the attack on Home Owner, the Scarial Killer returns, and this time he has drawn the attention of occult journalist Horace Molina who has been waiting for this day his entire life. This time, he may find that he's bitten off more than he can chew...

Detective Mohamed Johnson has been on the trail of the Scarial Killer since his escape. It finally leads him to Home Owner's home near Fulsom Prison where it all went horribly wrong...